Boards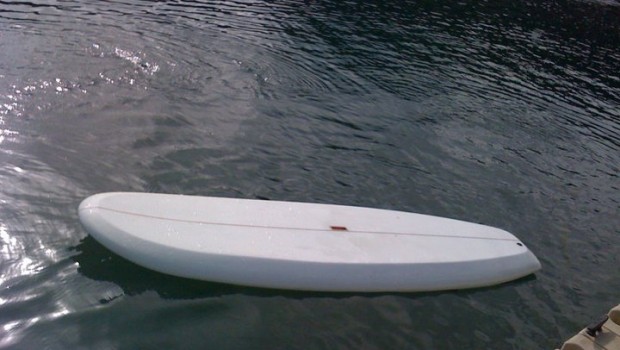 Published on September 16th, 2012 | by PhilK
1
TUF River Surfboards
There's this guy, Jesse Marohn, and he makes riversurfboards. He's from Brainerd, Minnesota. If you've seen the 1996 Coen brothers movie "Fargo", that also takes place in Brainerd. But back to Jesse and his surfboards.
His company is called TUF Riverboards. By tweaking common surfboard design theory Jesse has put together a line of surfboards for the river. These boards are short, wider, and thicker than your more common surfboard. Their current lineup includes boards with colorful names like "The Blackout Stick", "The Franken Ripper" and "The Mini Simmons".
With the ability to build anything you want, all blanks are cut from 1-2lb EPS foam block. TUF has recently started building carbon fiber boards and will have a few different types glassed boards for better strength in the future. If you want to see what they have going on its best to follow them on instagram Tuf_riverboards or Facebook Tuf Riverboards. If you wanna know what keeps Jesse stoked: "I'm just a guy that has a passion for surfing and shaping boards keeps me stoked between sessions. I stand by my boards 100% if you don't like it we will get you in a board that you do like or give you your money back, it's that simple."
"The Blackout Stick":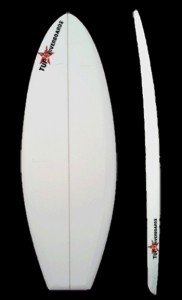 "The Mini Simmons":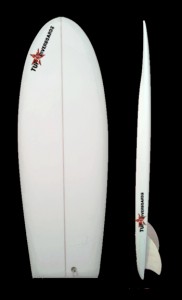 "The Chub Stick":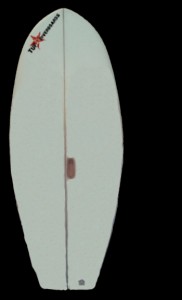 If could get my hands on a genuine TUF Riverboard, I'd get one. TUF is dedicated to shaping boards for river surfing and I applaud that. There are tons of videos on youtube of people surfing Jesse's surfboards and I really think he's onto something here. He even makes his own blanks, which is a feat in itself. You can watch the Chub Stick take shape in this photostream.
More on TUF Riverboards