Breaking News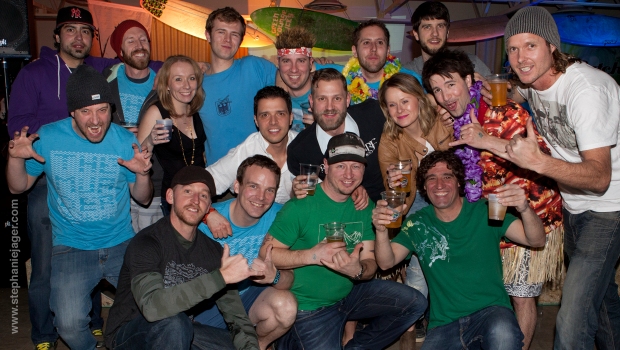 Published on March 13th, 2014 | by Jacob Kelly Quinlan
Photo by Stephanie Jager | 
3
How to Throw Your Wave Raiser: In 7 Simple Steps
I can feel my palms begin to sweat and a small shake in my voice as I look out to the crowd of 150 people and think to myself, what does this have to do with surfing?  But with that I took a deep breathe and reminded my self, if I can surf with the sea lions at Skookumchuck a speech about why river surfing is cool should be a piece of cake.
The Surf Anywhere project has been the greatest challenge of my life.  I am constantly challenged.  This past weekend was our group's Wave Raiser.  The goal of the event was to raise a chunk of money to help with our river construction this spring. We are fortunate to have the damn operated Kananaskis river in our backyard with a history of white water construction. Because the river "turns off" we can build a river wave feature for far less money than most river projects and party to raise money is just what we needed. We all learned a great deal form throwing the fundraiser and in the spirit of Surf Anywhere's mission to share good information I've prepared an article for you on how to throw your own Wave Raiser.  Please note, I'm not a professional party planner or one who is typically good at asking for money so if you know any, ask them to leave some constructive criticism in the comments section below.
Throwing a Wave Raiser in 7 Simple Steps
1. It's all about culture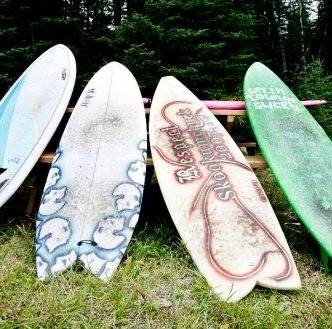 Everyone want's to be a surfer.  It's one of the few sports that transcends the playing field.  The most remarkable thing about our wave raiser in Calgary, Alberta, a thousand kilometres from the coast is we managed to fill a room full of people who have surfed, loved surfing, or want to surf.  They exist in every city.  Our goal was to create a mountain surf party.  When people asked what to expect it was, "imagine a beach party in the mountains."  People know what a beach party looks like and how fun they are but adding the element of the mountains enticed them.  We took something that was very familiar and added an unexpected element.  The landlocked surfer is a difficult one to find in a city that is not known for it's surfing but if you choose your partnerships correctly, they will hopefully find you.
2. Choose your partnerships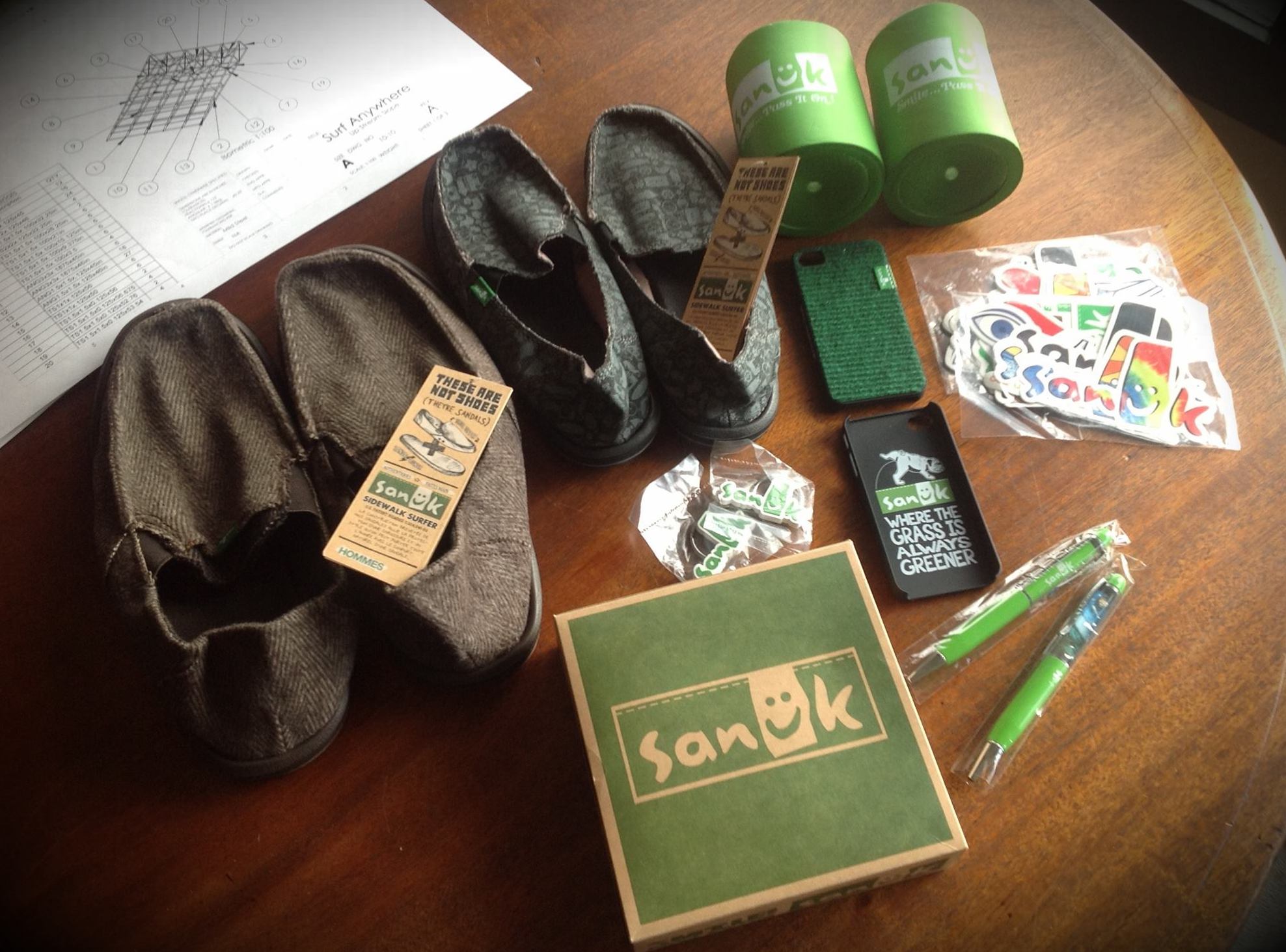 Because surf culture cannot be restricted to the beach, surf industry has also moved into the urban areas, seeking out the landlocked surfer.  We reached out to surf companies that were nation wide like Sanuk.  Large brands like this had mailing lists that could help reach our potential party guests in Calgary.  They also have a marketing budget for give aways.  But before you target the big guys look locally.  First look at who your event is trying to attract and then see who would be a good fit.  We had support from a local skate company and support from the local surfers who ran businesses or had special talents.  We also didn't limit our partnerships to strictly surfers.  By opening our party up into a mountain theme surf party we were able to attract companies like Patagonia and artists that shoot and paint in the Rocky Mountains.
3. Get Artists involved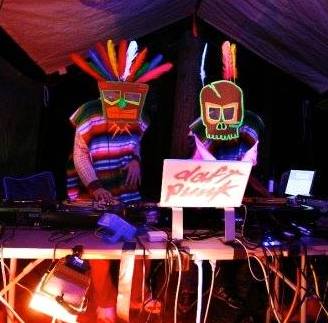 We were incredibly fortunate to have a local painter who loves painting waves.  This was such a surprise for us to see someone so far from the ocean making a living from painting it but I bet there's one in your city too.  Teresa Coulter not only donated a piece for our auction but also painted a live piece at the event itself.  We had lots of traveling photographers who were willing to donate framed prints from their surf trips.  Art is a great way to generate donations in an auction but it also adds a value to the event in the way that art does.  Surfing isn't a technical sport like golf or race car driving, surfing is an art form in itself, the feeling that art produces keeps surfing alive in the landlocked surfer's heart when they can't have the salt water on their face.
4. Decorate your space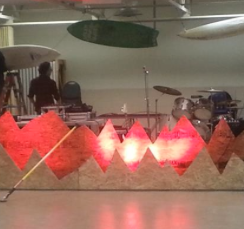 Renting halls is cheaper than renting a well decorated venue is because halls are ugly.  Explore your options with venue rentals.  If you aren't looking to make money from liquor sales you can look into renting a room in a bar for cheap, maybe even free.  The middle road is renting a community hall and spending some cash on decorations and lighting.  Then there is the option of renting a really nice place like an art gallery or a hotel banquette room.  The higher priced rentals often come with more perks like a sounds system or no need for decorations so when looking at rental options consider your total costs.  No matter what space you rent, you will need to bring some surfer "flair" to the place.  Make sure you give people the same vibe in the space as when you took their money for the ticket, if you sell them on a beach party it better feel like a beach party.  Our mountain surf party included a full mountain-scape wall and stage.  It took one night to cut the donated plywood to shape and an hour or two for setup and take down.  Ultimately, the mountains were a cheap addition and really transformed our space.
5. Sell tickets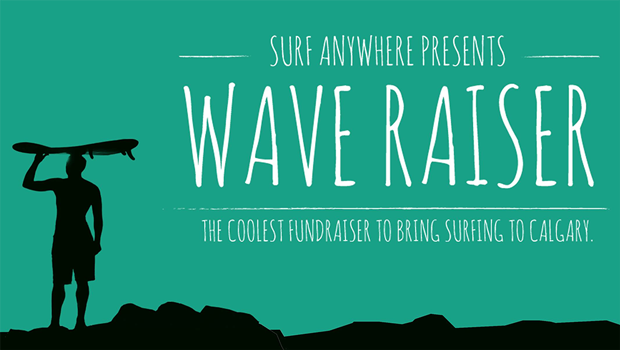 Surfing on rivers is still a new thing, use this to your advantage!  The more news coverage you can get the more likely you are going to reach the surfers in your city.  We used PayPal to make tickets available online.  There are various online tools that can help you sell tickets to an event and they're worth checking out.  When someone sees you on the news they'll want to buy a ticket right away.  We also printed 300 tickets (capacity for the hall) and each organizer in our surf club took 10 tickets and tried to sell them.  This added a bit of fun competition within the organizers and ensured there was people actively out there selling tickets.  It's good to have a majority of friends there and people who have attended your parties before because when the DBs show up to your party looking to score with a surfer chick you have enough people to manage the situation.  Plus friends will help you raise cash.
6. Raise Funds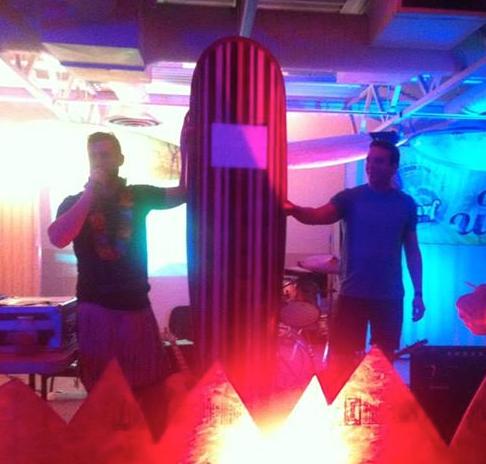 The is where a River Surfing Association (RSA) is useful.  Registering ARSA as a charity with the Alberta government has allowed us to take on donations and do the types of fund raising that made the WaveRaiser so successful.  Our RSA is also accountable now to report the funds we collect and makes us more accountable to our donors.  At our event we had a raffle for prizes like clothing packs and gift cards.  We had a "silent" auction on the art (people place their bid on a bid sheet through out the night).  We sold tshirts and drinks.  We were also fortunate enough to have a friend come out and conduct a live auction with our five most coveted items.  This became part of the show and really raised the energy in the room.  Be sure to explain why to people you are raising the money and they know about your cause.
7. Tell them why you need their money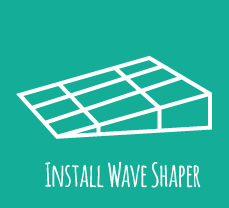 With a million and one things to donate your money too, my advice is don't down play your cause.  River surfing will forever change the world.  Building a surf wave in your city simply makes the world a better place.  I feel way better after a surf session than before one.  I imagine everyone else is the same.  To be able to spread that much happiness is amazing and people are more than happy to play their part in the revolution!
Here Are Some Quick Numbers
Guests: ~150 ppl
Costs: $2,500 - Event Space Rental, Lighting rental, Sound rental, Float and liquor.
Total funds raised: $8,450
Gains: $6440 - Online sales, door sales, alcohol sales, pizza sales and raffle
$2,775 - Live Auction
$785 - Silent Auction
$700 - Hollow Wood board raffle
Keen to Throw Your Own Wave Raiser?
If you have any questions or would like any of the digital files I used for promotions please let me know:  jacob.kelly@surfanywhere.ca
Surf Anywhere Wave Raiser Review Clip