Breaking News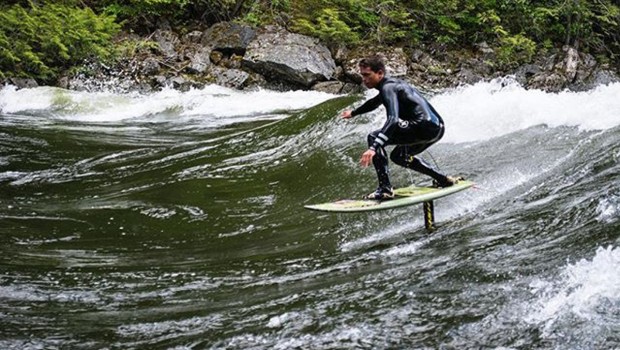 Published on May 29th, 2017 | by RB Team
Photo by @natepmeyer via Instagram | 
0
Hydrofoil River Surfing
This is probably the first time in the history of river surfing a foil board had been used on a river wave. In ocean surfing foilboards are nothing new, but using them in river surfing is a fresh take. This weekend Kai Lenny and Red Bull were out on the Lochsa River slashing Pipeline for an experimental groundbreaking foil river surfing session. Here is what Kai Lenny has to say about it:
"What a blast it was doing hydrofoil river surfing! Interestingly, it feels as though you're going so fast but when you look to both side of the river everything is stationary. Never felt that much speed in my life without actually moving forward! Can't wait to do more of it."
Video footage will be released soon so stay tuned – Huge props to Nate Meyer for capturing this unique moment. Make sure to check out his profile!