Events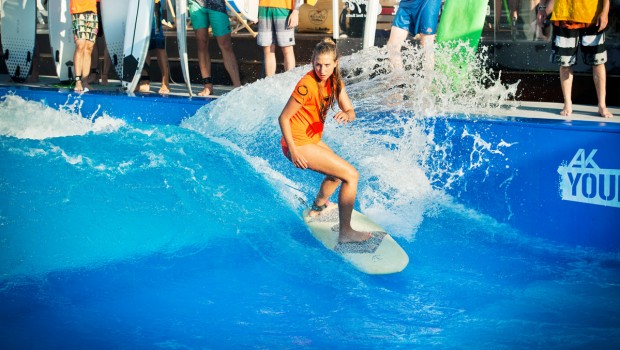 Published on September 5th, 2017 | by RB Team
Photo by Stefan Knittel | 
0
Austrian Championships in Stationary Wave Riding 2017
The new Austrian Champion in Stationary Wave Riding will be crowned in Wiener Neudorf from September 15–16. Go register for the comp and take river surfing to the next level. Spectators will enjoy some of the best that the Austrian river surfing community has to offer!
Divisions
Men
Women
Masters men (> 35 years)
Juniors (< 16 years)
Timetable
Friday, 15.09.2017
Training
Chill & Surf Party
Saturday, 16.09.2017
08:30: Riders meeting
09:00 – 12:30: Pre-sessions
12:30 – 13:30: Lunch break
13:30 – 15:45: Quarter finals, Semi-finals
16:00 – 17:00: Finals
18:00: Closing ceremonies
Details
Venue: CityWave, Shopping City Süd Multiplex Terrassen, 2334 Wiener Neudorf
Organisation: Österreichischer Wasserski und Wakeboard Verband (ÖWWV)
Check out the contest brochure for all details
River Surfing Rule Book
Rules of competition are set out in the official ARA Rulebook and Austrian Championship Rules, adjusted to the ISA International Judging and Officiating manual.
Registration
Registrations are open from August 17th until September 7th. Please note that the number of participants is limited!