Events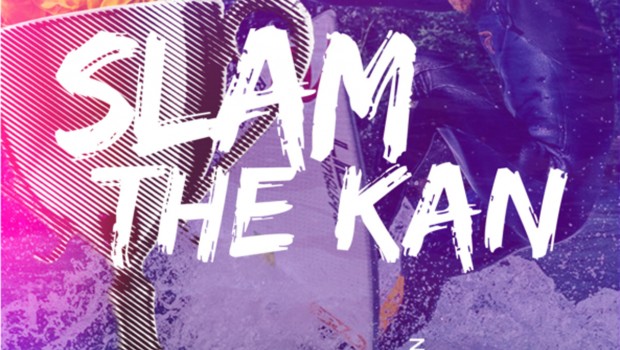 Published on July 20th, 2017 | by RB Team
0
First North American Championships in River Surfing: Slam Festival 2017
The Slam Festival has an eleven year history of bringing together surfers and spectators in the rivers of the Rocky Mountains. Similar to the Surf and Style and the European Championships, Slam this year will be home to the first ever River Surfing North American Championships.
River surfers and spectators will be traveling in from the eight popular river surfing communities across Canada and the United States. Participants will be immersed in a mountain surf culture that they are able to take home with them. But the event offers much more than elite performance and prize money it is about celebrating the roots of the river surfing community. The Slam Festival features music, art, river surfing, skate and surf culture.
Slam River Surfing Highlights
July 21
Open Surf, Prelims, Campfire Speakers
July 22
Fun times with vendors and games at Canoe Meadows, Surf Competition, Afterjam and Awards. No Aloha, The OM Sound, and Samm Bailey perform. Surf comp schedule:
10:00am Men's Heat 1 (12 competitors)
10:30am Men's Heat 2 (12 competitors)
11:00am Men's Heat 3 (12 competitors)
11:30am Men's Heat 4 (12 competitors)
12:00 – 1:00pm Open Surf
1:00pm – 1:30pm Foamy Heat (30 competitors)
1:30pm Women's Heat 1 (12 competitors)
2:00pm Women's Heat 2 (12 competitors)
2:30pm Teams (6 teams of 4)
3:30pm Men's Semi Final (12 competitors)
4:00pm Women's Final (8 finalists)
4:30pm Men's Final (8 finalists)
July 23
Open Surf and Takedown
River Surfing Competition Rulebook
The current rulebook outline is based on river surfing competition rulebooks used in Europe. For a competition to be accepted by the entire North American river surfing community the judging criteria will be made available to surfers ahead for time for scrutiny. Together we will write the rule book for all future competitions in Canada and the US.
Surfers will be judged on the following 6 criteria:
Major radical controlled manoeuvres
Utilising the entire wave face
Speed, power and flow
Innovative/progressive
Combination and variety of repertoire
Degree of difficulty and commitment
Location, Contact and Tickets
Canoe Meadows, Kananaskis Country, Canada
For more information and tickets, visit the festival website.