Events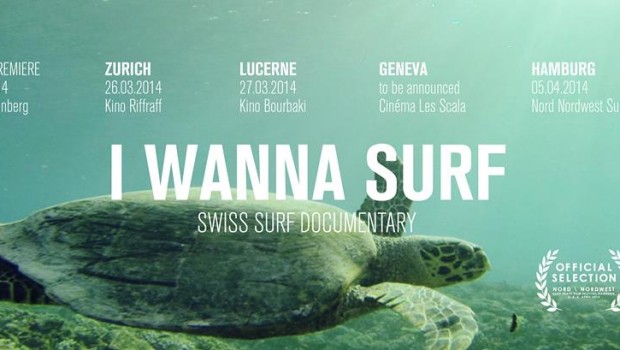 Published on February 13th, 2014 | by PhilB
0
I Wanna Surf: World Premiere
I WANNA SURF — The great Swiss (River) Surf Documentary is capturing the story of Swiss river and ocean surfing since 2011. Timon Rupp and his crew just finished the last edits and can't wait to bring this gem to your movie starting March 20, 2014!
Save the Date
Bern – 20 March 2014 – World Premiere – Kino Ciné Bubenberg
Zürich – 26 March 2014 – Riff Raff
Luzern – 27 March 2014 – Bourbaki
Genf – dates are comming soon – Cinéma Les Scala
What to Expect from I Wanna Surf?
Surfing is not really the first thing you would associate with this small landlocked country in the middle of Europe. And yet, there's quite a bit going on in Switzerland. With no sea to surf, the Swiss surfers are forced to take every opportunity they get — be it on standing river waves, behind souped-up motor boards or simply with packed bags and a flight ticket. They seem to trace down every surfable wave in Switzerland, and they're already regulars in the waves of the world.
There are surfers finding a home in a land without a sea and kids leaving the same country forever behind. How do the juggle their everyday work life with the urge to just grab a bag of boards and head for the shore? What is it that drives them? We join some of the most interesting and intriguing characters of the Swiss surfing scene on their search for the perfect wave and in their dream of, against all odds, doing what they love the most: surfing.
The Guys Behind I Wanna Surf
Timon Rupp
Director, Director of Photography
Alena Ehrenbold
Surfer, Producer
Sophie Bürgin
Creative Director, Producer
Michael Eymann
Creative Director, Producer
Starring
Jonas Studer, Philip Bienz, Alena Ehrenbold, Martin Suter, Andreas Wenger, Rachel Riner and others.
More at: http://iwannasurf.ch | info@iwannasurf.net