Events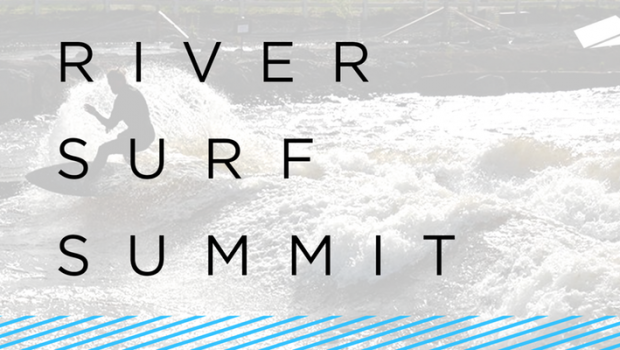 Published on September 24th, 2017 | by RB Team
Photo by Surf Anywhere | 
0
2017 River Surf Summit: Program and Schedule
The full program and schedule for the first annual River Surf Summit has now been released. Come to Bend Oct 7 and meet river surfers, board shapers, wave shapers and builders from around the world. The program is tight and covers a wide range of topics so don't hesitate and register!
Friday, October 6
Starting at 7:00pm (no registration required)
Meet and Greet: Meet and surf with river surfers from across North America
Saturday, October 7
8:00am–8:30am
Morning registration
8:30am–9:00am
Jacob Kelly: event introduction
9:00am–10:00am
Neil Egsgard: step by step timeline for wave builds
10:00am–10:30am – Via Skype (Austria)
Maximilian Neuböck: stakeholder management, overall wave build approaches
10:30am–11:00am
Jeffrey Banks: fundraising for surf waves
11:00am–11:30am
Ben Nielsen: finding the best sites and conditions for successful wave projects
11:30am–noon
Questions and answers
Noon–1:00pm
Lunch
1:00pm–1:20pm
Alex Copp: experiences in growing surf communities and starting a surf shop
1:20pm–1:40pm
KB Brown: experiences in shaping river surfboards and young surfers
1:40pm–2:00pm
Discussions: in groups
2:00pm–2:20pm
Loren Kaehn: registering a non-profit surf association
2:20pm–2:40pm
Tyler Kraushar: fundraising strategies for small groups
2:40pm–3:00pm
Discussion: in groups
4:00pm–4:30pm
Ryan Richard: whitewater park evolution, adjustable waves, relationships with cities and businesses
4:30pm–4:45pm
Ben Nielsen: engineer's point of view with working with cities
4:45pm–5:00pm
Neil Egsgard: presentation of a communication framework
5:00pm–5:20pm
Questions and answers
6:00pm–9:00pm
Evening social, river surf discussions, mingling, beers
Sunday, October 8
Sunday Funday (no registration required)
Meet and surf with river surfers from across North America
Location
Bend, Oregon
Ticket Options
Wave Building Workshop ($115)
8:00am – 1:00pm: includes the rest of the day – no other registration is required to attend later events
Community Building Afternoon ($60)
1:00pm – 6:00pm: includes the evening but no access to the morning -no other registration is required to attend the social
Evening Social ($20)
6:00pm – 9:00pm: includes evening only, no access to morning or afternoon
As part of the summit a Meet & Greet will take place the Friday evening before at the wave as well as a Sunday Funday surf but registration is not required.
If you want to join the Summit it is not too late to purchase your ticket at eventbrite.com