Events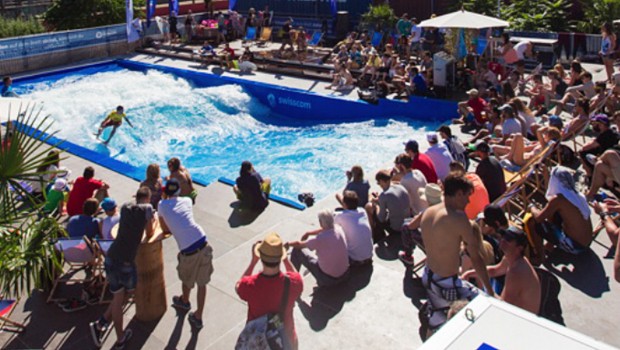 Published on September 2nd, 2017 | by RB Team
Photo by waveriding.ch | 
0
Swiss Championships in Stationary Wave Riding 2017
The Swiss Wavepool Championships are the official national competition in wavepool surfing. Be there, when the Swiss river surfing elite will be tearing it up at the Citywave (Gerold-Areal, Zürich) from September 1–3!
Divisions
Men
Women
Junior
Expression (no Swiss passport required)
Requirements
Swiss nationality (except Open Session)
Acceptance of the SSA Competition Rules
Insurance has to be covered by the participants
Minors (age < 18) have to be accompanied by their parents or another adult supervisor
Timetable
Friday Sept. 1st
20.15 – 22.30: Training
Saturday Sept. 2nd
13:30 – 14:00: Riders meeting
14:00 – 19:30: Competition (men, women, junior and expression)
Sunday Sept. 3rd
12:45 – 18:00: Competition & Finals (men, women, junior)
How to Register
Registrations are open until Friday. On-site registration is subject to a fee. Places are limited and assigned on a first come, first served basis.