Interviews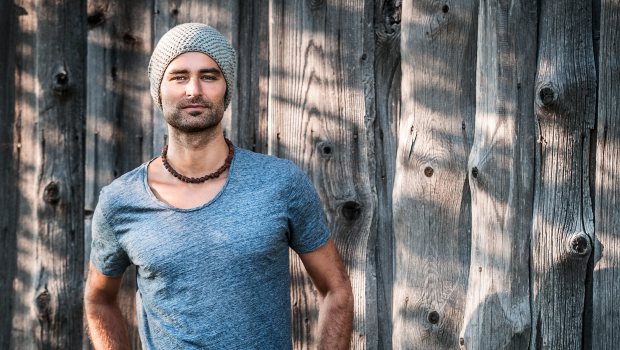 Published on September 17th, 2014 | by Börny
Photo by www.leorosasphoto.com | 
0
Chris Mimler – Passionate Surfer and Designer
This time we got the chance chatting with Chris Mimler from Austria about the not-so-obvious connection between surfing, graphic design and video games.
Hey Chris, thanks for your time and the opportunity to hear your thoughts on river surfing and design. Can you give our readers a short introduction about yourself?
Hi! My name is Christian Mimler. I'm a passionate surfer and designer based in Salzburg, Austria – a landlocked country.
Where do you live now and could you tell us more about your own roots?
I grew up in Kleinwalsertal in Vorarlberg, a beautiful valley 1,200m above sea level. But for the past seven years, I've worked and lived in Salzburg, the spot of my choice: great landscape and very close to the mountains — the perfect playground for river surfing, and freeriding in winter.
What is your connection to river surfing?
I surfed in the ocean many years before I even thought about river surfing. During my design studies, I came up with a book project that was about surfing in the alpine region — at this time such topic sounded quite contradictionary to me. It was about exploring the possibilities of surfing far away from the ocean. After a doing some research, I found out about the Eisbach, Floßlände and other spots, so it all kind of started with a self-experiment to get some footage for our project. The year after, I went to Munich for an internship and started to surf regularly in the morning before heading to work…
Tell us about your first surfing experience? How did it all start?
I started surfing in 2001 when I travelled to Australia with a friend. It was love at first sight, though it took me quite a while to figure it out! Arriving in Torquay (near Bell's Beach) as bloody beginners we dropped into the first surf shop we saw and bought some used boards. Nice and slim shortboards that looked good and would fit into our Ford Falcon … I started on a 6'1″ and you can imagine how long it took me to catch my first waves.
What are you doing for a living and is there a connection between your job and surfing?
I work as an art director/graphic designer. Besides my family, design and surfing are my biggest passions. To me surfing is an incredible source of inspiration and it kind of balances me out. In the water you need to be focused, and you forget about all the other stuff that's going on in your head.
What was your inspiration for the pacman artwork? What is your connection to pacman?
The inspirational background is also about surfing. Once you are on a good wave it's hard to stop and not wanna have more. Just one last wave, and another last one and another … Somehow the next always seems to be the best! This kind of reminded me to the computer game Pacman. I don't like that negative vibe that can happen in the lineup when it's crowded – so that's what the "chasing guy" stands for. In the end it should be all about having fun in the water!
What are your plans for the future?
I've been doing some artwork for Buster Surfboards over the past few years, but the PACMAN board is the first "designer's special edition" that I'm selling exclusively. I chose the d-type since it's the first river-surfboard I loved from the first moment. It allows tight and fast lines combined with great trick performance. Many thanks to Nico from Buster Surfboards for the cooperation! Let's see what comes next …
The river surfing scene is growing steadily – what do you think makes river surfing so attractive not only in Germany but everywhere around the world?
It has great potential and offers a lot of land-locked surfers the possibility to surf all year round without moving to the coast. Thinking of myself, I can live in the mountains far away from the coast, have a great winter, and surf all summer. At first river surfing was just compensation not being able to surf in the ocean, but nowadays it means a lot more than that to me and is an important part of my life.
What do you think about the future of river surfing, especially in Salzburg / Austria?
This is just the beginning and the scene is steadily growing. All across Europe, initiatives are popping up and the sport is getting more attention than ever before. This is a big opportunity for the entire river surfing community. I'm super positive that the Saalachwelle in Bad Reichenhall will become reality one day … it just has to, fingers crossed!
Anything else you would like to pass on to our readers?
All the wave initiatives that are popping up all over the world need your support. Please check out projects like surf anywhere or Saalachwelle, and wave the river surfing flag proudly!
Thanks for your time and the interview, Chris ALOHA!