Spots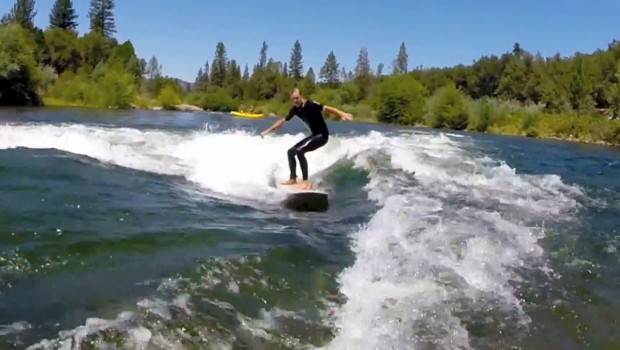 Published on March 22nd, 2015 | by Börny
0
Barking Dog
This is a fun river wave named after Camp Lotus neighbours. The spot is located in a quiet zone with private property along both sides of the river. Please be aware of private property and respect it!

Spot Details
Country: United States, California, El Dorado CountyNearest town/city: ColomaRiver: American RiverAddress: Access through Camp LotusDirections: Barking Dog Rapid is just a short distance downstream from Camp Lotus.Latitude: 38.8092194Longitude: -120.9212112

Coloma Weather Forecast
Today
Sunday
Monday

Clear

7°/1°

Mostly Cloudy

8°/5°

Chance of Rain

8°/3°
Spot Location
Barking Dog Videos
River Surfing Barking Dog
More on Barking Dog
Release schedules and flow:
http://www.dreamflows.com/Pages/ChiliBarSchedule.php
http://www.dreamflows.com/graphs/day.075.php
You know more about Barking Dog?