Spots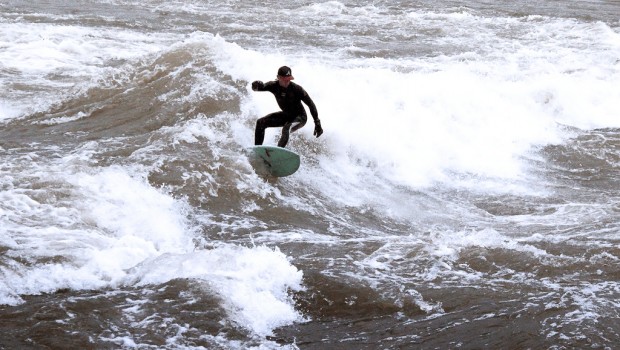 Published on December 5th, 2013 | by PhilB
Photo by Elijah Mack | 
1
Columbus Wave
The wave in Columbus, GA is situated at the longest urban whitewater course in the world. The water release schedule is always changing, but it's usually good enough to surf at least once a day. In the morning, the flow is around 9-12,000k cubic feet per second. During the weekends however, it tends to be to low to surf. When the water flow is right, the wave is epic — in ideal conditions, it will clean up a bit and give you a little face to carve on.
Spot Details
Country: USA, North AmerciaNearest town/city: Columbus GARiver: Chattahoochee River
Address
Columbus, Muscogee, Georgia
Directions
GPS Coords
Latitude: 32.468764
Longitude: -84.996661
Wave Details
Characteristics
The wave is mostly a right. However, there's a little left slab, but for the most part it's just a right.
Conditions
Best to go when the discharge is at 9k-12,000+ cubic feet per second. There is also a live broadcast of this location. The top cam doesn't come through all the time. Sadly, this is the cam pointing at the wave, but if the water is going over the rocks on the bottom right of the bottom cam, then you know the wave is good enough to surf.
Dangers
Overall it's a pretty safe spot. Very easy to excess the wave. No major rocks to worry about.
Tips
Very friendly and welcoming locals.
River Gauge
Columbus GA Weather Forecast
Today
Monday

Chance of Rain

16°/14°

Chance of Rain

20°/13°
Columbus Wave Videos
Urban River Surfing in Georgia (by DALLMYD)
River Surfing in Columbus 
(by Dare O'Ravitz)