Spots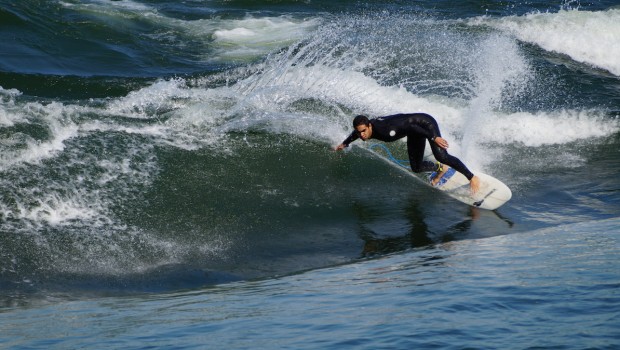 Published on April 1st, 2017 | by RB Team
Photo by William Levacher | 
0
Habitat 67
This is Montreal's "big wave". The spot, also called H67, is named after "Habitat 67″, a recognisable model community and housing complex. The landmark apartment complex right next to the wave is hard to miss. Great spot to film as you have a view of downtown Montreal from the wave. Habitat's sister spot is Right Sides.
Spot Details
Address
2600 Av Pierre-Dupuy, Montreal, QC H3C 3R6, Canada, North America
Directions
Next to Habitat 67, Enter the trail from the park to the left of Habitat. Habitat 67 is at 2600 Avenue Pierre-Dupuy in Montreal. From Autoroute Bonaventure 10, take Avenue Pierre-Dupuy north. Park in the pull-off to the right, just past the street address. Walk behind tennis courts and down a dirt path; the wave itself is easy to spot, just down the embankment.
River
St Lawrence River (Rivière du Nord)
Nearest City
Nearest Surf Shops
Epic Boardshop
Lost Enterprise (Lost Surfboards)
GPS Coords
Latitude: 45.50033131
Longitude: -73.5420084
Wave Details
Conditions
Optimal flow somewhere around 7200.
Easy for beginners at the upper 7000′s.
At low water: more difficult to catch, but better for surfing.
Gets progressively steeper and greener as water levels fall to 7900 cub.meters/sec at which point this wave stops breaking.
Two minutes walk to get back to the lineup which at times gets pretty long.
Characteristics
This is Montreal's premier river wave.
Waist to shoulder high.
Flows all year long. Dangerous during winter due to ice chunks going down the river.
Dangers
You need to have good swimming skills.
A long swim back in the rapids.
Be cautious of the whirlpool behind the bigger wave. It is also a good swim back to shore. Not suited for beginners.
This spot was discovered and first used by kayakers. Be respectful of them. Cohabitation is important at this spot.
Tips
Board sizes: everything below 7'2″.
Ideal board: wider, a good nose volume (6'4″ or 6'8″).
Take your fish instead of a performance board.
Bring booties! (the bottom of the river is not actually foot friendly and the walk back neither).
Check out this video to see where H67 Main Wave and Right Sides are located.
Current Conditions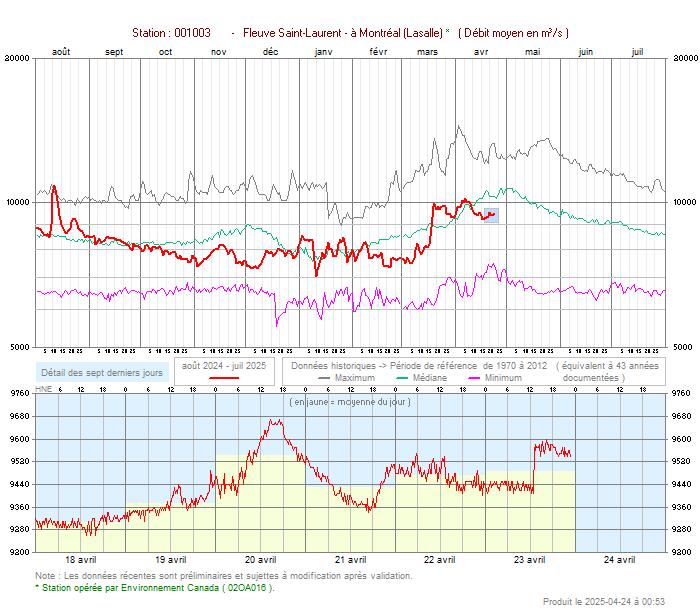 Montreal Weather
Wednesday
Partly Cloudy
26°/19°