Spots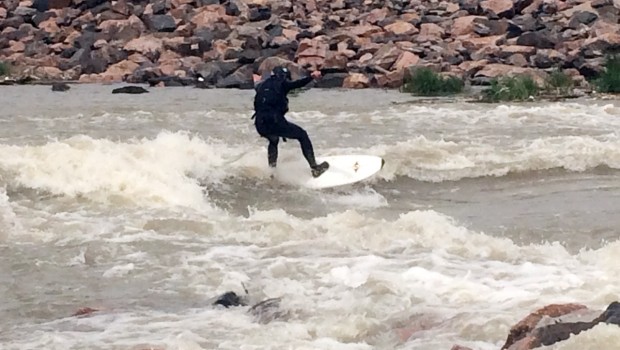 Published on June 4th, 2015 | by PhilB
Photo by Alex Mauer | 
0
Hawaii 5-O Wave
Urban River surfing spot at Union Ave in Englewood/Littleton Colorad, called Hawaii 5-O Wave. A series of drops with the forth one being a mini "Lunch Counter" style left, backside for regular foot.

Spot Details
Country: USA, North AmericaNearest town/city: Denver, CORiver: South Platte RiverAddress: Union Ave & Santa Fe in Englewood/ Littleton area ColoradoDirections: Park and play forth wave down at Union Ave @ Centennial Park. Park by river next to Baseball fields.Latitude: 39.633530207319794Longitude: -105.01720769947508

Wave Details
Characteristics
Wedge style, feels like surfing boat wake. A mini Lunch Counter wave or old school Sebastian Inlet wedge.
Conditions
Runs from 1,000 cfs plus, over 2,000 cfs.
Dangers
Strong eddies and drop behind may need to get your paddle of like an outside set.
Denver, CO Weather Forecast
Today
Monday
Tuesday

Partly Cloudy

6°/-3°

Clear

13°/0°

Partly Cloudy

13°/1°
Spot Location
Hawaii 5-O Wave Videos
Eric Thomas River Surfing in Denver
Hawaii 5-0 Surf Session
You know more about Hawaii 5-O Wave?