Boards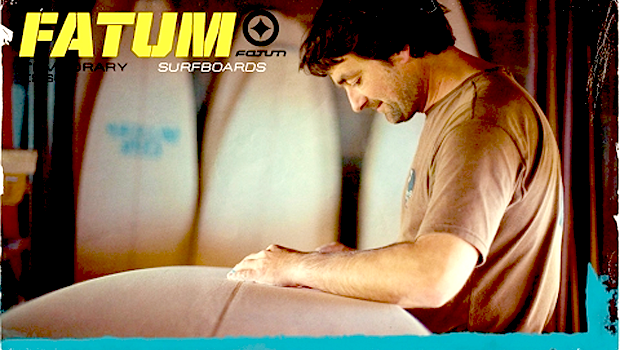 Published on June 4th, 2013 | by PhilB
Photo by Fatum | 
1
Fatum Surfboards
Fatum's high performance short- and longboards have been winning contests all over the world. The company's approach to board design is straightforward: "give every surfer, from beginner to contest surfer, his own perfect board". At the end of the day Fatum wants their owners to get the most out of the waves.
The mastermind and shaper behind Fatum is Gero Tragatschnig, a German surf enthusiast who moved to Portugal to find the ideal place for shaping and surfing all year round. Today his company is headquartered in Peniche where Gero is applying his shaping experience and wave knowledge to develop high performance shortboards and an entire range of boards for different users and wave conditions.
Believing in a Close Relationship with the Surfer
Over the years Gero gathered a blend of exquisite knowledge of less conventional shapes such as fishes, malibus, longboards and quads. His experience with high performance short boards are is result of his work with team riders such as Thomas Lange, Leon Glatzer, Tao Schirrmacher, Flori Kummer. The ability to surf the diverse waves in Peniche area, collaborate and receive feedback from local and travelling surfers influenced the shapes Fatum has created since then and now are carried in the company's portfolio.
Range of Boards
Today's Fatum board range is suited for a wide range of surfers, from more seasoned surfers looking to just have fun with their surfing or returning to the water, to high performance surfers looking to use state of the art shapes for competition.
Find out More About their Boards & Team Riders
Website: fatumsurfboards.com