Events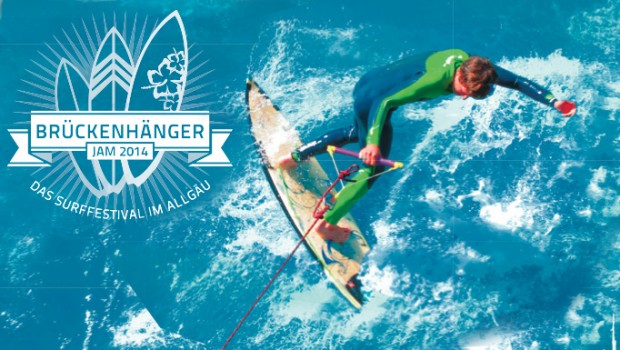 Published on July 22nd, 2014 | by PhilB
Photo by Brückenhänger | 
1
Brückenhänger Jam 2014
Surfing, barbecue and chilling — that's this year's motto of the legendary Brückenhänger Jam on Saturday, 26. July at the Illersteg in Kempten. The event and the training start at 10am. If you are a beginner, you will get the chance to try out river surfing at the "Try to Surf" event at 11am.
The first jam session will be held from 1pm-2pm, the second one before 4pm. After a day full of fun and music (DJ Smart) the best riders will compete in the finals at 4pm.
Besides surfing, you will get the chance to try out a number of other fun sports: longboarding, SUP or slack lining — everything will be free of charge! At the end of the day the Brückenhänger Jam continues indoor at the after show party in the Künstlercafé. The band Rivers-Avenue will kick off the party with their new album "Down the Road" at around 8pm.
Event Highlights
Surf lessons free of charge
Surf jams
Workshops
Chillout area
Graffity
DJ Smart Live
Afterparty
More on the Event
onlyparty.de/brueckenhaenger2014
https://www.facebook.com/events/509962622463434/
Video Impressions from 2012
Photos Illersteg