River Surfers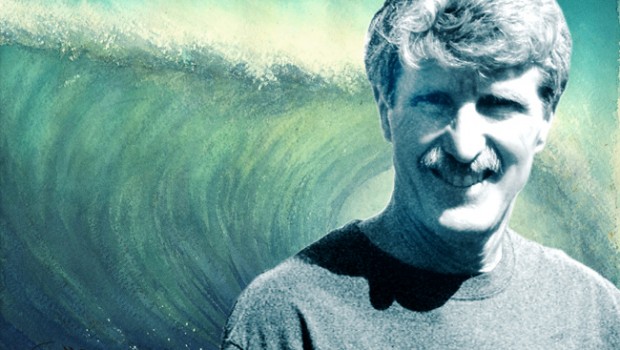 Published on June 2nd, 2014 | by PhilB
0
How Kelly's Wave Became David Allan's Home Break
When the Payette River runs high enough, chances are that you'll spot David Allan surfing at his home break Kelly's Wave. For him, the beautiful mountain environment surrounding the cool little town of Cascade, Idaho makes a perfect setting for this unlikely surf spot. David's deepest bond to the wave is the natural beauty that surrounds him, and he has found this beauty right here at the Payette River.
David has come from a seafaring family. His father and brothers had raced sailboats, winning races such as the Transpac (to Hawaii), the Olympics (Snipe Class boats), America's Cup, etc. Though David also raced sailboats too, he went his own way in early life. At around 5-6 years old, he rode waves on anything he could find, pieces of wood etc., and became an avid fisherman, when his crippled uncle taught him the secret of fishing…"patience". He would stand up on these items, as he was a small kid. At around 7 years old, in 1957, he got his first surfboard, an old beat-up Hobie, and was introduced to "Killer Dana", a historic point/reef break near Hobie Alter's surfboard shop. On his first try, he stood up, and rode all the way in. That was it! He was hooked for life! Of dubious distinction, he was the last surfer to ever surf that legendary historic break. He sneaked down the cliff, after it was closed for construction of a breakwater that destroyed Dana, and all the local area reefs. He dodged the security guards, and rode one last massive wave on his Hobie Phil Edwards Model, and fled from the pursuit. The next day, " Killer Dana" was gone forever.
The Short Board Revolution
In 1966, David met up with an Australian group, led by Bob McTavish, and pioneer designer, George Greenough. They were experimenting with these mysterious surf crafts, called "Space Machines", and "Velo" (the name of Greenough's flexible kneeboard). This was the start of the short board revolution. He immediately got an old "second" blank and fiberglass, and built one of his own. It was half the size of the standard 9-foot boards being ridden at the time, and had a "hull" design, with a large flexible fin (Greenough concept).
To David, as an artist, surfing is a form of artistic expression.
He surfed the Santa Barbara breaks for a year, or so, as a maverick among the surfing populace, who were into the usual nose-riding techniques on longboards. Then, the Short-board Revolution of the '60's hit. By then, Allan was designing and shaping very experimental boards, ranging from 3' 11", to 4' 6". He surfed differently than the prevailing trends, and often alone, in seclusion. He continued to surf unusual surfboard designs at spots along the West Coast, as well as the Hawaiian island of Maui, where his parents had lived for a number of years.
Becoming a Survivor as Well as a Rescuer
Through surfing, David became a survivor, as well as a rescuer. In 1980, he was diagnosed with cancer, and had to undergo a surgery, in which all thirty five of the lymph nodes in his upper body were removed, along with a mass of flesh. He was given a 70% chance against survival. However, while he still had open wounds and catheter tubes handing from his body, he would sneak out of bed, and go down to a local reef to surf…paddling out with one arm. The doctor wondered and exclaimed that he was healing so fast. For better or worse, David kept silent. He knew that his will to live came from the waves.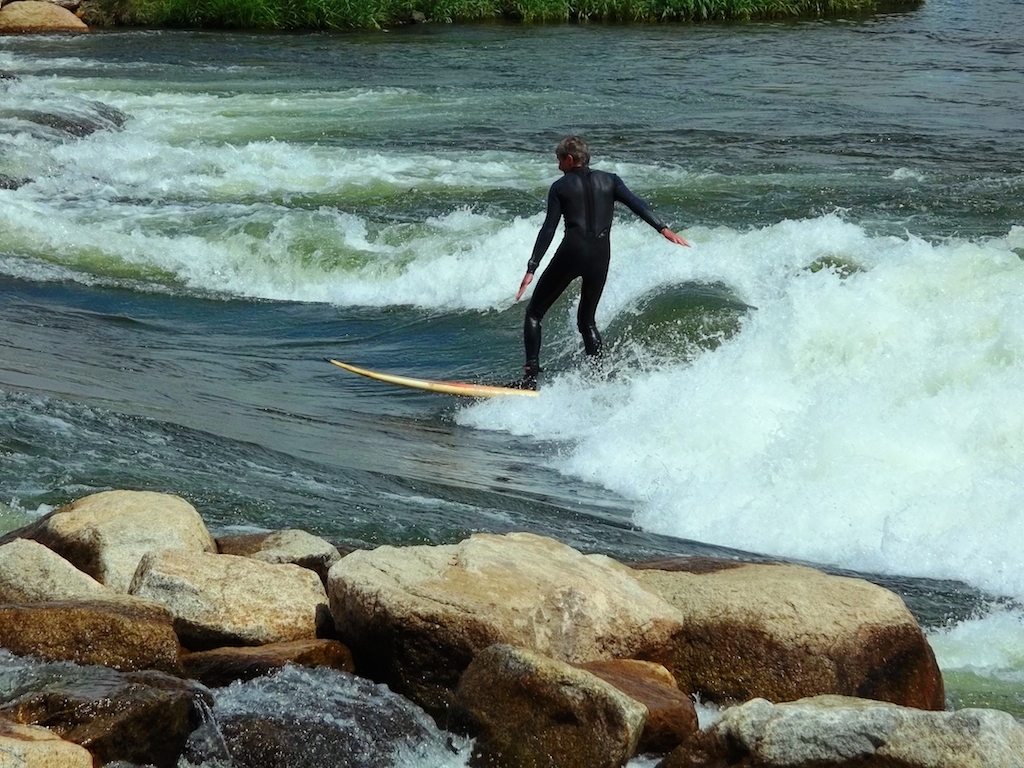 This spirit of life was passed on to other lives: In December 1995, while observing giant waves off Pebble Beach, David spotted a woman who had fallen from the cliff into the surf. With his surfboard, he jumped into the water, fought his way between the rocky reefs and sea caves to rescue her. In spite of advanced hypothermia, he brought her safely ashore. For his action, David was awarded the Carnegie Medal for Heroism and the U.S. Coast Guard Silver Lifesaving Medal.
In the Navy, he took one of his boards on the ship with him during deployment to the Vietnam War. He was in the Battle of KohTang, the final and fiercest sea-battle of the war. He surfed unnamed reefs and beaches around Korea, Hong Kong, Philippine Islands, and Japan, when the rare opportunity to surf was available between military operations and battles.
At the time of the short board revolution, David was designing and shaping highly experimental boards.
David's family had moved to Northern California, and he surfed the hidden spots around the remote and wild coast of Big Sur. Besides being a teacher and artist, he was (and still is) a commercial fisherman, in the old style, resembling the "Old Man of the Sea". He would carry his aluminum skiff down cliffs to launch through the surfline at secret spots. One day, he noticed a hidden reef in a remote, inaccessible area. One day, about 25 years ago, he took his surf board on his boat, and after catching a large lingcod there, he took a "lunchbreak" to surf the boulder reef, which ended in a cave. He surfed there alone, unknown, for five years, until he introduced the wave to the student surf team he had started at the tiny, remote, rural Pacific Valley School, where he taught. He devised a way to rappel down the 200-foot cliff to the break, and continued to surf there regularly. People on the Big Sur Coast began to call him "The Unknown Legend of Captain Lingcod", and the secret break became known as "Lingcod Ledge".
Surfing on the Payette River
A big portion of David's family lived in Idaho, and it was by the grace of God that his true love, Jana, whom he met (while surfing a rare rivermouth sandbar, which breaks only once every 10 years or so), and married, was a native Idahoan. Jana's family owned their land in Cascade, since childhood, and in time, David and Jana made their home of the canyon and cabin in the hills near Cascade. David fished, and surfed behind his boat on Lake Cascade and the Payette River. Then, along came Kelly's Whitewater Park, the vision of Mark and Kristina Pickard, Hans Borbonus, Mayor Dick Carter, and others — the place where this year's Payette River Games will be held. David had been studying the rapids along the Payette River, for possible standing waves that might be surfable. When the whitewater park first opened, he took his surfboard to the most powerful upper wave, and discovered that it could be surfed! Since then, "Kelly's Wave" has become his "home break", when the river ran high enough through the Summer water release from the Cascade Dam.
David had been studying the rapids along the Payette River, for possible standing waves that might be surfable.
Dave also found that others had come to consider him to be an "ambassador" for that wave. However, his deepest bond to the wave, is the natural beauty that surrounds him, much like the secret spots along the Big Sur "Wild Coast". Many a day has been spent, alone, from the vantage point of standing on a surfboard, sliding on the wave, with ospreys and bald eagles above, big trout holding station below, just beneath his board, snowy peaks all around, the wilderness environment, and the rural "Pastures of Heaven" with grazing livestock, which define what Long Valley is. To David, as an artist, surfing is a form of artistic expression, just like his well-known watercolors, airbrush paintings, oils, and hand-carved miniature surfboards, carved from jade gemstone, which he prospects by himself.
Photos and Artwork by David Allan