Tricks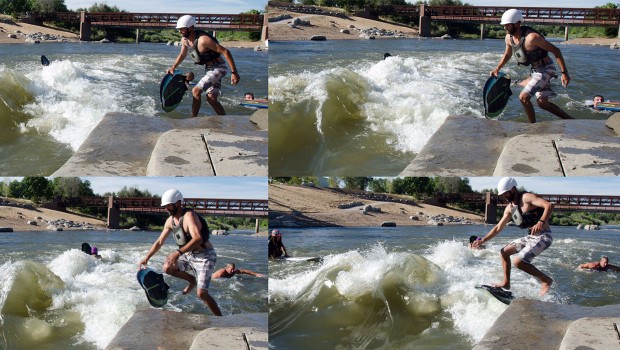 Published on October 8th, 2016 | by RB Team
Photo by Dan Mateer | 
0
River Surfing Tricknology: How to Do an Acid Drop
In river surfing an acid (or bomb) drop is a trick where you run with your board in hand and drop it as you land on it on the wave. This is also one of the first river surfing tricks that you can be able to learn as a beginner.
An acid drop is done in one motion where you jump on the board just before it hits the wave. Here's the most important things to consider if you want to stick this trick:
Grab the board in the middle with your back hand
Spot your landing
Make sure you don't lean too far back, you want to be centred on your board or even just a little bit forward when dropping in
Jump high enough to be able to get your board underneath you
Stabilise on the board right after landing. You can also use the momentum you gained from the drop to generate speed for pulling off higher airs (see Flo Kummer and his infamous river surfing kickflip for instance)
Try low heights first and then progress to drop from more extreme heights
Step-by-Step Tutorial
Dan Mateer has compiled this sequence shot of Ben Nielsen that allows you to convey the entire movement step-by-step (see photo sequence below). Also consider this tip by Ben: "Once you throw the board look where you want your feet to land."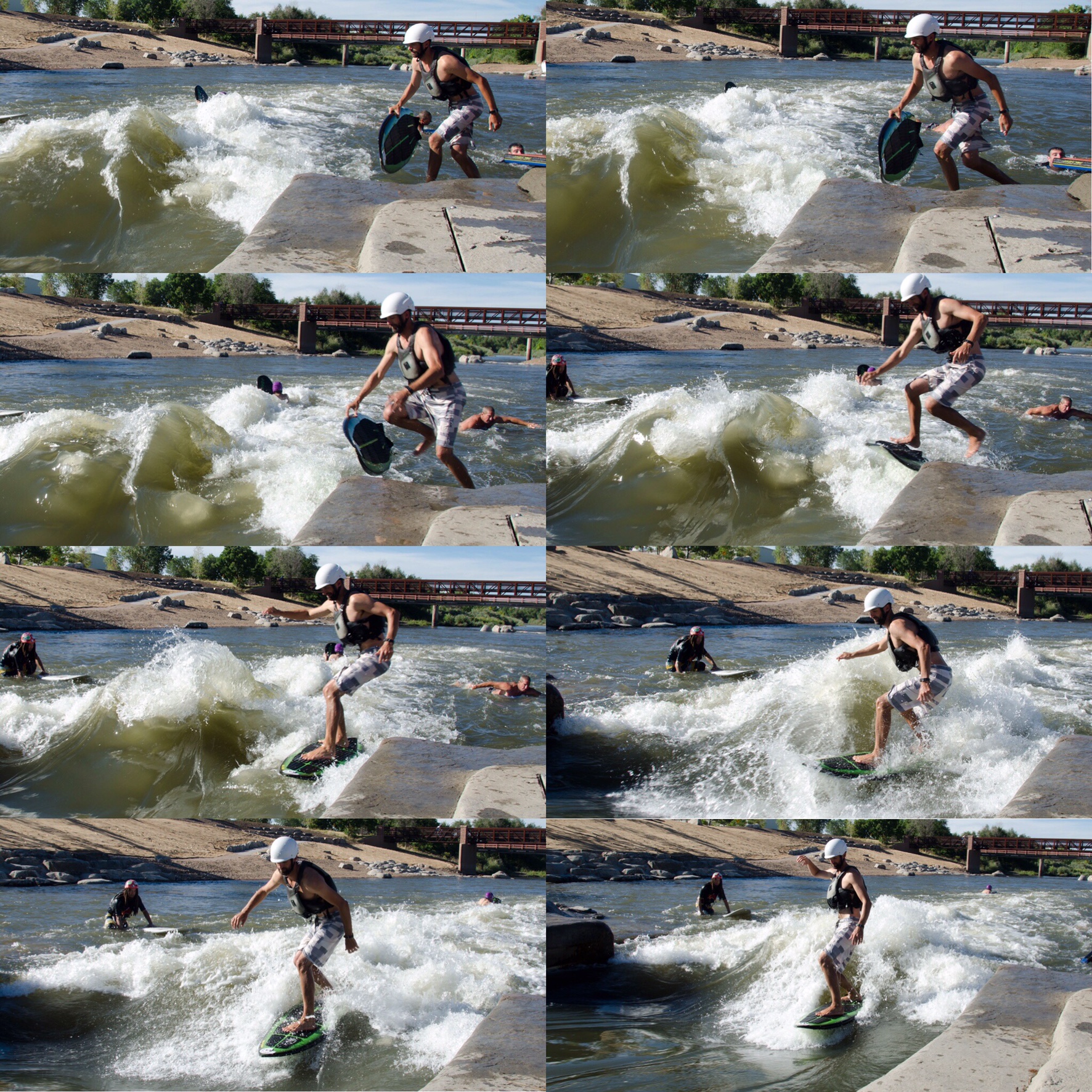 Photo: Dan Mateer capturing Ben Nielsen dropping onto Denver Wave.
Still not getting it right? One of the most common mistakes is lack of commitment — so if you wanna go, go for it! Once you go, you really got to commit to it!
Note: You are responsible for your actions (see disclaimer).