Events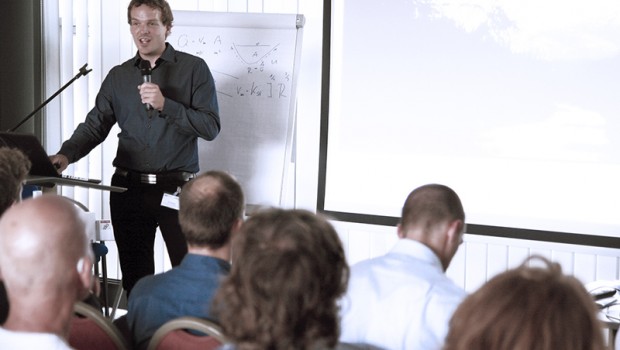 Published on August 3rd, 2014 | by PhilB
Photo by Riverbreak Magazine | 
0
Review & Impressions of the 2nd River Wave Forum
The second River Wave Forum (August 1-2) attracted numerous speakers from Austria, Canada, Czech Republic, Germany and the US. This unique event brought together the leading experts to discuss current wave building projects and contemporary methods of wave construction.
After the opening event Meet & Greet on Friday, the 2014 River Wave Forum continued with in-depth presentations at the Bavarian Chamber of Civil Engineers in Munich, the "City of Eisbach".
With presenters from Austria, Canada, Czech Republic, Germany and the US and more than 80 international guests, the forum provided a wealth of opportunities for the discussion wave building methods and the promotion of river waves and river surf culture around the globe.
Topics included the commercial potential of river surfing, managing liability, cost estimation and calculation of wave projects, environmentally friendly wave construction, the impact of waves on river morphology, the Austrian Wave Building Method, basics of river hydraulics, the Bavarian Wave Building Method, wave testing grounds, the advantages of registered river surfing associations, and the design of river waves in natural river systems opposed to wave construction in canals.
The Bavarian Chamber of Civil Engineers proved to be the perfect host and thanks must go to Benjamin Di-Qual, founder of the River Wave Forum, and his team for all their work and dedication. The event was the second of its kind, in what it is hoped will become a regular fixture in the calendar of wave builders and river surf enthusiasts!
Detailed Coverage of the Presentations
Over the course of the next days Riverbreak will run a series of articles that cover the key aspects and methods in wave construction as discussed in the 2014 River Wave Forum. If you have any questions or information to share, please contact us at contact@riverbreak.com.
Presentations at the 2014 River Wave Forum
Impressions of the Meet & Greet 2014
Participants Surfing Before the Opening