Events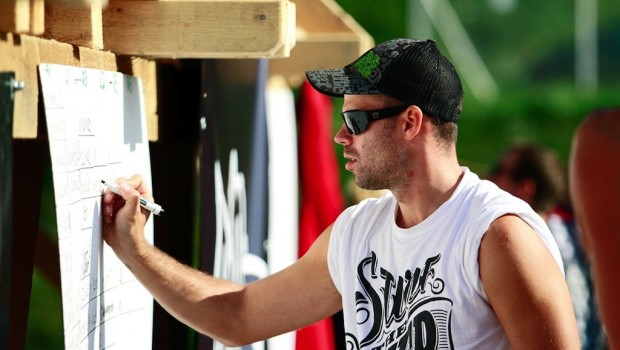 Published on September 30th, 2013 | by PhilK
Photo by Lulla / Boardlife.sk | 
0
Surfers Hitting Cunovo – Riversmash 2013 Review
We just received this letter from Paskal, one of the organisers and welcoming locals at Cunovo. He has done a great job in reviewing this year's Slovak Open. Read on what he's got to say about the event:
Hello everyone!
First of all: everything went well. All surfers had a great deal of fun and the event was held in an excellent atmosphere. About 28 surfers (10 of which were female) registered on Friday. The wave was open for training all day on Friday, and competitors took the chance to get to know the local conditions. In the evening we held a little surfers dinner, so the competitors could socialise and get to know each other. After dinner we visited the historic center of Bratislava, giving everyone even more chance to chat.
The finals were held in a competitive atmosphere
On Saturday we had an early start, since the plan was to get the whole contest over and done with in one day. It started out with the women's up until the semi-final, after that the men had their first rides. With only short breaks we moved on until it was time for the finals. One last longer break so finalists could catch their breath, and on we went to the last round. Only the best riders had a chance to ride in the final runs, which were very well received by spectators.
The finals were held in a pretty competitive atmosphere. Afterwards, we wrapped up the day with the price-giving ceremony, the movie premiere of Slow Dance (a surf movie), and the after-show party, where we had a couple of drinks and already started planing out next year's event.
Check out the results and photos here!
Stay tuned — more photos and videos will be shared soon,
Paskal Martin Pasquallero