Communities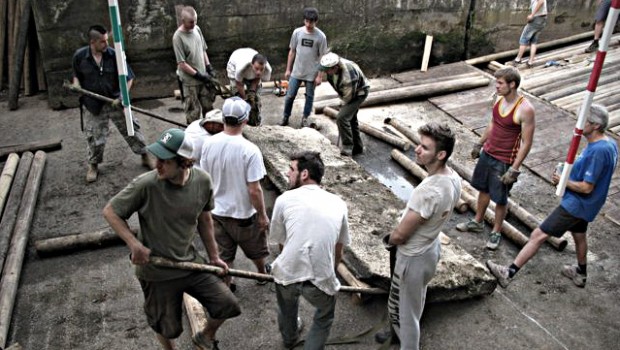 Published on June 20th, 2013 | by RB Team
Photo by surfwave.cz | 
0
Surfwave Brandýs nad Labem
Surfwave.cz is a group of passionate people spreading the stoke of river surfing in Czech Republic. The group around Jan Maršík is searching the country for potential wave spots. Their current project is building and refining a wave prototype in Brandýs nad Labem right next to the city's castle. Brandýs nad Labem is located on the banks of the Elbe River and about 25 km northeast of Prague.
Team Around Surfwave Brandýs nad Labem
Jan Maršík, Ondřej Chour, Michael Storemer, Neil Egsgard, Quirin Stamminger, Joachim Herr Vladimir Flaška, Dan Dolejší, Václav Jirsák, Luke Manoch, Vojtěch Turek, Marek Petrovický, Václav Vondrášek, Petr Horejsi, Petr Husnik, Vaclav Husa, Ondřej Nacházel , Matthias Jirásek, Jakub Helus, Petra Novotná, Martin Horacek, Standa Kubec, Jan Nohejl, Jiri Vesely, Petr Horak, Jan Hartman, Josef Hromádka, Martina Vesela, Veronika Matějková, Jan Burda, Michal Svoboda, Martin Smith, Petra Novotná, Radim Smolik, Jaroslav Bednar, Karel Strnad, Petr Uhlir, Kamila Šímová, David Vesely, Filip Lange, Jana Tesařová, Andrea Novak, Thomas Neu, Vladimír Hrdlicka, Luke Voráček, Pavel Zázvorka, Zuzana Slováková, Peter Kapaun, Martin Semerad, Jaroslav Stanek, Dušan Wolf, Thomas Zítek, Jakub Hruska.
The Story of the First River Wave in Czech Republic
Read the full story of Jan about the first river wave in Czech Republic.
Contact
City: Brandýs nad Labem-Stará Boleslav in Okres Praha-východ, Středočeský kraj
Web: surfwave.cz
E-Mail: info@surfwave.cz
Impressions from Brandýs nad Labem