Events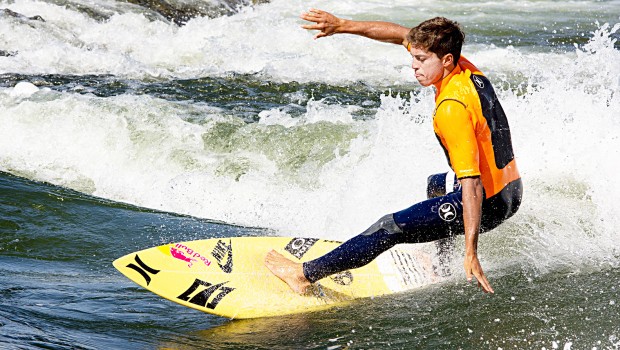 Published on January 27th, 2015 | by RB Team
Photo by Gary Ertter Photography | 
3
2015 Payette River Games: Registrations Now Open
Registration for the 2015 Payette River Games is now open. Everybody is running to grab their spot on the river – don't miss out on the second edition of the PRGs! Last year was a huge success with over 500 athletes competing in all of the events and even more competition is expected this year.
You do not have to travel far distances to an Ocean to surf or to watch surfing. Come up to Cascade, Idaho and experience some of the best river surfing and surfers in the world. Led by Cascade's very own David Allan, who has surfed more on Kelly's Wave than anyone, all surfers are welcome to compete in the second River Surfing competition.
Competition Format
All river surfing athletes will vote for the other athletes and the winner will be the one with the most athlete votes. There will be no other judges and we invite an aloha spirit to the games. You will find a big glassy wave at Kelly's in a town reminiscent of an old American Western movie. Picture a pristine and warm river (70-75 degrees) meandering through the town of Cascade, Idaho adjacent to green pasture land in the foreground surrounded by rugged snow capped mountains. There will be 2 competitions, an elite and also an open for the less experienced surfer.
Elite Class
If you think you've got the skills to compete with some of the world's best river surfers, challenge yourself with the Payette River Games Elite River Surfing competition. With $4,000 total prize purse (split evenly for men and women – see the full break down below), this should be one of the most entertaining events of the weekend for spectators and competitors alike.
Fun Class
If you're more of a beginner but just want to get your feet wet and try surfing the river wave at Kelly's, jump in to the novice division. This is for surfers who are confident about entering the wave and getting to their feet but perhaps aren't ready for a 360 air just yet. Come one come all. Give it a try. There are plenty of fun prizes to give away.
Price Money
WOMEN'S
Best Turn: $500
Best 360: $500
Best Aerial: $500
Best Overall: $500
TOTAL: $2,000
MEN'S
Best Turn: $500
Best 360: $500
Best Aerial: $500
Best Overall: $500
TOTAL: $2,000
Register Now
The Payette River Games is a special weekend so don't miss out on it and register at: http://www.payetterivergames.com/register/
Note: 100% of the entry payments go directly to Kelly's Whitewater Park. Every dollar you spend will help the park remain open and free for everyone, including a special free kids clinics. So join this legit river surfing comp and support a great cause at the same time!